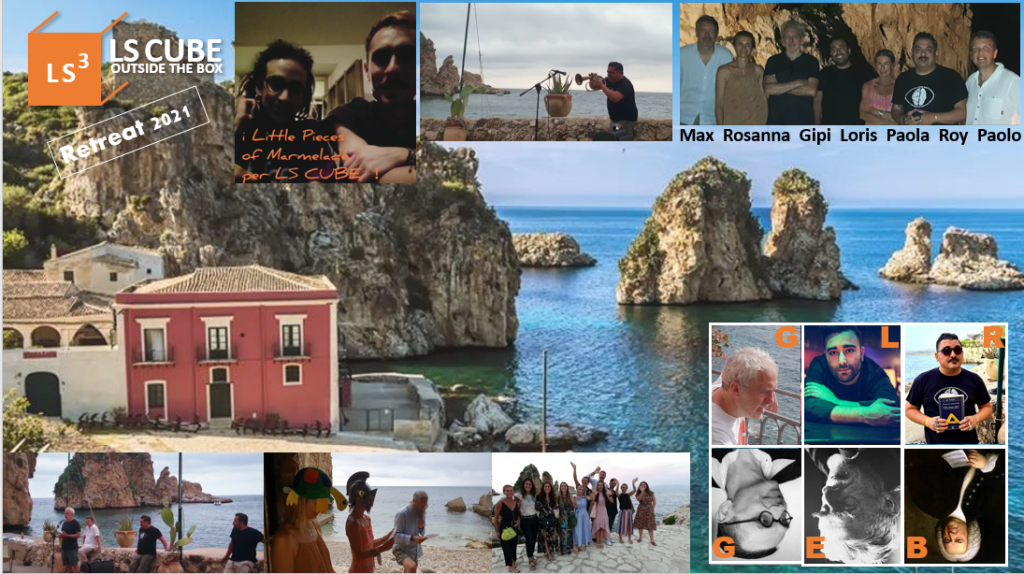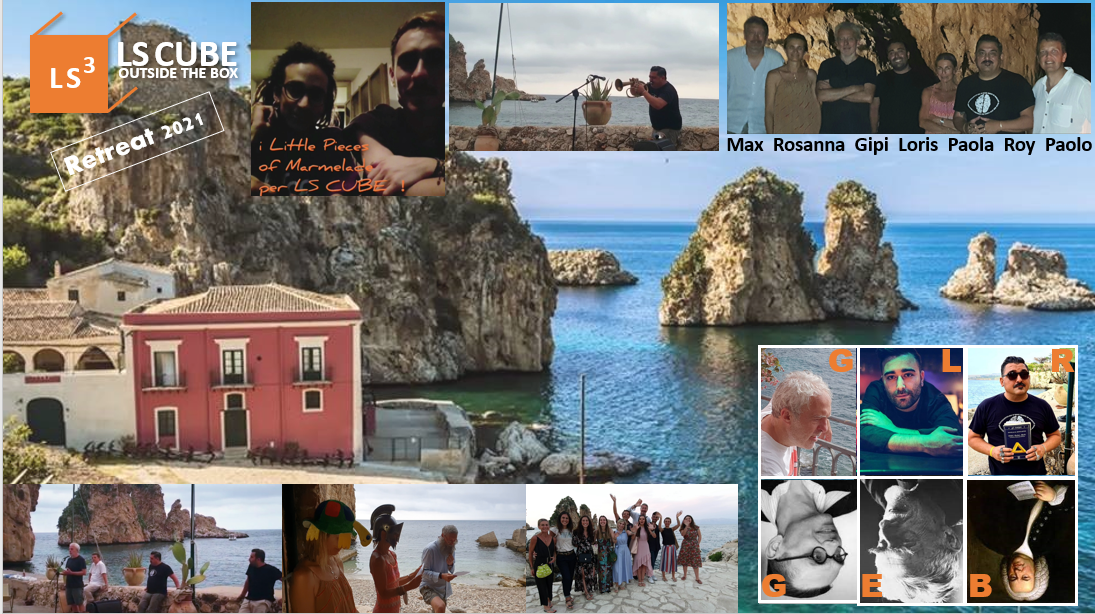 Another one of our bold experiments took place at the mesmerizing beauty of Tonnara di Scopello: exposing a bunch of lawyers to a full immersion in philosophical arguments, math lectures, axiomatic cocktails and breathtaking music, with the help of our friends, the genial international trumpeter Roy Paci, full professor of mathematics Gianpaolo Oriolo, imaginative Italian bartender Loris Prisciano and the remote-but-endearing participation of emerging rock band Little Pieces of Marmelade.
This retreat was an occasion of fun and stimulating thoughts. It was an occasion to give back a little to those in need and it was an occasion to express our deep gratitude to our terrific LScubists Arianna Coppola, Cecilia Cancellieri, Desirè Perrella, Gabriele D'Amico, Ilaria Mattesi, Lucrezia Corradi, Maria Luisa Renzi, Nadia Feola, Silvia Mandarino. To our super Counsels Eduardo Pisani and Laura Samperi. To all the Alumni, who have enthusiastically accompanied us for part of our journey over the past five years: Ginevra Badurina, Micaela Bernardoni, Mario Cappucci, Laura Carrara, Sara Castegini, Alfonso Catalano, Joanne Chia, Giada Crispoldi, Antonella di Cerbo, Francesca Di Giorgio, Paolo Esposito Beatrice Gasbarrini, Nicola Landolfi, Giuseppe Liccardo, Giulio Mariano, Pierluigi Mura, Elena Paggi, Nicola Pinzi, María Alejandra Pulido, Sara Rossi, Federico Sabatini, Maria Carlotta Varrenti, Martin Vincent, Gabriele Vincenzi, . And to all our clients, friends and partners.
Let's all remain Focused. Fast. Flexible. Friendly. Foremovers!
The Retreat was dedicated to fund raising for www.amicidihuaycan.it. Contribute if you may!